Rolloff Dumpster for Home Renovation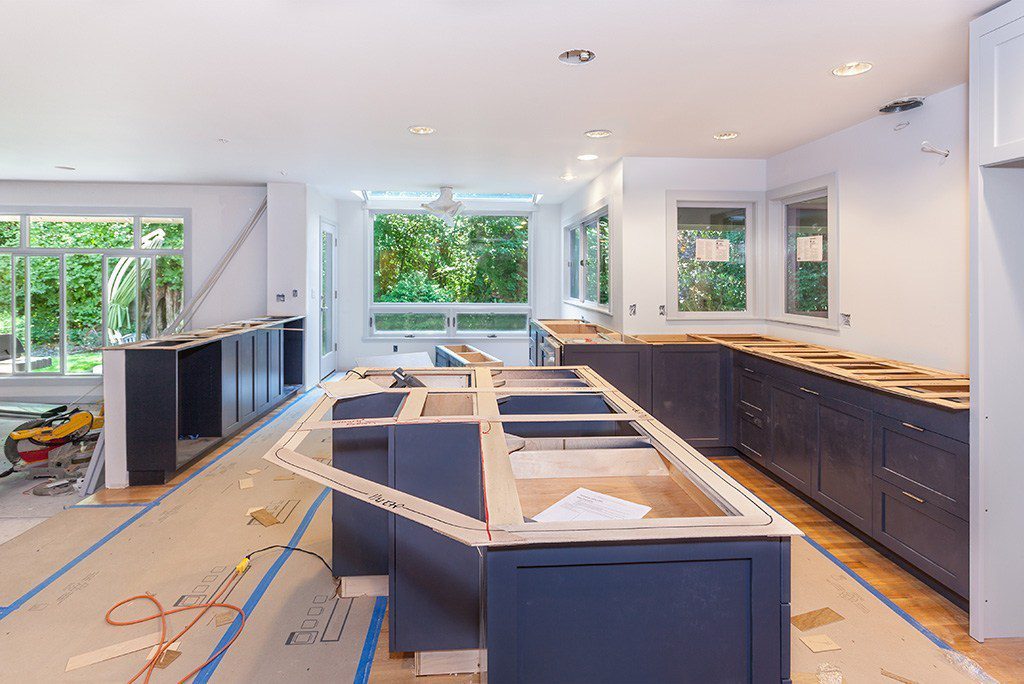 Starting a home renovation on your property in Little Rock will always be an exciting work to do for most people. It's fun to give your home a new look once in a while. But it can be challenging at times as you may spend a good chunk of money on it, so be careful with your budget. Home renovation can rapidly get out of control depending on how much of a change you are making to your property.
But there are ways to help you renovate your home in AR within a reasonable budget, and we are listing a few pointers below.
1. Make a plan and stick to your budget
Before taking any action regarding renovating your house, it's a good idea to make a clear plan and to list the items you will need to purchase. You must set a specific budget you want to spend for the renovation, and you must stick with it. It will be wise if you inquire at some stores to get quotes of the items you intend to buy before you jump in.
In addition you must also get quotations for materials and labor if needed. It is recommended to start with a small budget first. You can adjust it as soon as you are done listing the items that you require, and have got quotations.
You must also allocate part of your budget to unforeseen expenses. You won't avoid having such additional unexpected costs, so you have to set an amount aside for that. Reserving a 10-20% extra of your budget works in most cases.
2. Pay in cash
It's wise and practical to pay for all the things that you need in renovation in cash. Make sure to secure your funds in cash before starting to buy the materials. This technique will help you save much of your money. Do not use your credit cards or take a loan because you may end up paying a high cost for the interest.
If you think you cannot afford yet to renovate your home, then the best thing to do is to save up first. You can trim your expenses at home, and reschedule your renovation project. You can pursue it anytime your funds is available. On the other hand, you can buy the materials one at a time so you won't get overwhelmed with the expenses.
3. Take your time in renovating your premisses
While the renovation of your house in Little Rock will be a lot of fun, it can also be daunting. To make a good and cohesive design of your home can be costly. It may require you to spend much money especially if you are going to buy all the materials all at once.
In the case that your money isn't complete yet, you can begin renovating one or two rooms in your house first. It's not a bad thing to wait for the best moment to do the renovation whenever enough funds are available. This approach will help you estimate the budget you need to work for the remaining areas in your home.
It's not wise to end up taking out a loan to finish your renovation project. Be consistent with your decisions in renovating your house so you won't waste money and time doing so.
4. Try reusing old materials
Doing a house renovation does not always mean to use new items. The best way to save money is to reuse some of your old materials. For example, if you are renovating your kitchen, you can try reusing some old appliances or part of your cabinetry. If they are still in good condition, there is no point in buying new ones. You may enhance the paint of your cabinets, for sure it will look so good and fresh.
If you cannot reuse any old items from your home, you still have the option of buying old fixtures from a salvage yard. There are a lot of materials available in this second-hand sales at very reasonable prices. You can also spend the time to look for good deals at auctions.
Little Rock Dumpster Rental HQ has established itself as a trusted partner for home renovation projects, providing cost-effective, reliable, and eco-conscious dumpster rental solutions.
Most affordable roll-off prices in Arkansas
Simple transparent dumpster contracts, no hidden fees
Friendly knowledgeable local customer service
Get a quote today, call 501-503-1990
Always fast on time delivery and pickup
Reputable local family business here in Little Rock, AR